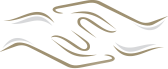 We believe our work has the highest quality and offer one of the most comprehensive warranties available in the UK.
2-year warranty on all inlays, crowns, bridges, implants, implant restorations and veneers.
Dental Care Warranty is valid to all our patients if the following terms are met:
The patient attends Acorn Dental Care for a minimum of two hygienist appointments in each subsequent year following completion of treatment and has adhered to the prescribed maintenance techniques
No damage has occurred as a consequence of further dental treatment, undue care or trauma.
No balance remains outstanding on the patient's account.
Failure is not the result of tooth decay, periodontal disease or peri-implantitis,
Implant patients must attend for a review examination 6 months after the restoration is fitted for the purpose of radiographic monitoring.
If an implant fails to integrate or loses integration within the first 5 years, we will replace the implant free of charge on one occasion, subject to sufficient bone being available to anchor a new implant. If an implant fails to integrate after subsequent replacement, this implant will not be guaranteed.
All ceramic restoration will be replaced once only and if future fractures develop, the replacement cost will be borne by the patient. Following the fracture of a restoration the patient will be required to wear a soft bite guard at night-time to prevent the overloading of restorations.
All practitioners are individually responsible for the care and treatment they provide and are fully covered by personal professional indemnity.